21 Apr

How Does a Feminist Writer Find a MR. WONDERFUL?
"Women hold a cultural position as the "carriers" of patriarchal society's unsolved problems and this position carries over into the symbolic realm. The unsolved problem here is that the values of the heroic ideal fail to address effectively the experiences of the victim. Feminine archetypal figures carry this problem in their stories, which attempt to solve or mitigate the imbalance psychologically, through symbol and metaphor."
…………Tanya Wilkinson PERSEPHONE RETURNS:  Victims, Heroes and the Journey from the Underworld, p. 27, PageMill Press, Berkley, CA.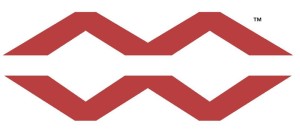 If you read my ABOUT page before the above quote, One can say…."Now Ain't That the Truth?!"
If the question in my first Mr. Wonderful Blog title is literal, I must confess, I have not found my personal Mr. Wonderful. Yet, I admit I am probably guilty of passing up many a Mr. Wonderful "unconsciously" during my lifetime. However,  I'm pretty sure I'm on the money with my conceptual trademark for clothes, condoms and causes in hopes of licensing/selling this metaphoric idea into the hands of someone who knows, respects  and in hopes for the return of ancient sustainability systems!
Over 20 years ago, I migrated from Chicago to the Southern California Desert sporting a backpack one defunct engagement with someone I was sure was my definitive soulmate, two failed marriages, and toted a self-proclaimed moniker of a "Has Been that Never Was Rock and Roll Performance Artist," having fleeting thoughts of suicide. Yes—that bad.  Despite the fact that I arrived utterly "accessorized" with Two International Film Fest honors, one Best New Song award from Illinois State University, a 1990 Chicago Emmy PBS Best Magazine segment, and a scholarship recipient from the Italian American Cultural Foundation, Cleveland, OH  in 1997, all of which never manifested a dime into my bank account.
So I took a nose dive straight into the underworld and was eyeball-to-eyeball with Hades.  I told him: "If you're going to be my husband number three, I will NOT settle for anything less than a Queenship position!:)"
So we hung out. We hung out in therapy, in the library where books fell off the shelves. We hung in my room where I cried myself to sleep every night and every morning at the foot of our Sleeping Lady Mountain during my daily meditation, wearing my jeweled crown that I sported everywhere heralding me as Queen of the Underworld.
After a while, I found that Hades was getting bored with me, and my crown began to rust. I was getting sick and tired of being sick and tired of waking up in the morning and feeling bad about myself AND the freaking stain stuck in my soul that wasn't going away!  It wasn't going away because I was unable to confront, forgive, and heal my victimization.
Then one day, I landed in a workshop class entitled Persephone Returns at the California Institute of Integral Studies, led by author and Jungian Psychologist, Tanya Wilkinson. To my surprise, I was with an entire classroom of Persephones! Woweezowee!!  I wasn't alone! Not to mention, I discovered my visit with Hades wasn't my first trip into the underworld, nor the last!
Next: In 2000 I landed in Sicily on a tour led by feminist historian, Dr. Lucia Birnbaum and 12 other Persephones, excavating our indigenous Mother Earth and BAM! My deep memory imbedded in DNA cellular mitochondrial energy that cradles all human HER-story that is passed only by the female, WOKE UP! The direct assaults of new aromas, flavors, symbols and visuals infused my brain with the beginnings of a new catharsis!
That was my first mistake. Thinking these were new clues. The truth is they are very old well-kept secrets. NOT ANYMORE!  For me, remembering these truths has been the clue to the future happiness and peace for myself and for all humanity!
I found the DIVINE MOTHER that I had not been allowed to know and Reunited SHE with HE! The signs and symbols of M W, zigzags and synchronicities of SHE prompted me to kick Hades in the butt, as SHE dragged me out of the dark and into the light and told me to forgive and thank Hades for this journey—whether I liked it or not!
Soon after, I attracted female and male artists of ALL disciplines who had their own personal VERSION of their VISION of Mr. Wonderful! Despite the fact I still sported that backpack of failed relationships, multiple stable career changes,  I forgave myself and the men in my life AND I KICKED out an ad song to sell a Mr. Wonderful product idea—whether I liked it or not!
What's the Secret?2>

Finding The Mother in Wo+Men, in Everything, Everyone, and Everywhere is a Mr. Wonderful Thing!
2>
Today, I'm proud to say that these ancient symbols of the M and W are no longer hidden clues—yet a metaphor for hope of a better future through the melding of Art, Science and Spirituality = Sustainable Products of the Future:
A MANIFESTO of…."A Kinder Brand of Patriarchy!"  
What's the answer to YOUR BURNING QUESTION? Do you have a product that fits the Mr. Wonderful Kinder Brand of Patriarchy philosophy? If so, I have a full campaign for YOU!  A song—and two video music marketing scripts as an energetic vehicle to sell products or perhaps a Movie? a Play? Hey, Whadya Say?!?!?!
Click on the logo to listen to the Mr. Wonderful Song
Let's talk!